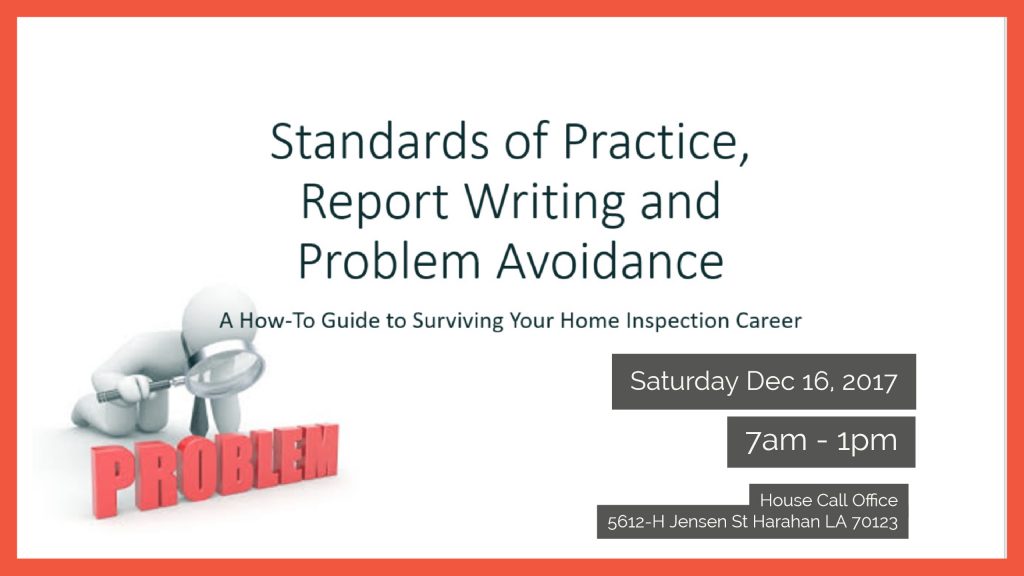 The Desk-Top Training School New Orleans CE Class
This class will be quick (6 hours), allowing you to get some CE credits and still enjoy the holiday weekend!  We will get an early start (7am) and wrap up early in the afternoon (1pm), to allow you to get into the last-minute shopping mode for the weekend!
This class session will take place on Saturday December 16, 2017, from 7 AM to 1 PM.  The cost for the session will be $90, payable at the end of the class.  The cost of lunch, coffee and snacks is included in the price of the class.
This class session will be entitled: Standards of Practice, Report Writing and Problem Avoidance: A How-To Guide to Surviving Your Home Inspection Career. 
This is the LSBHI approved Report Writing class, and will count toward the requirement of taking the Report Writing class at least once every three years.
Be warned, this is not your Grandpa's Report Writing Class (no offense intended, Grandpa!)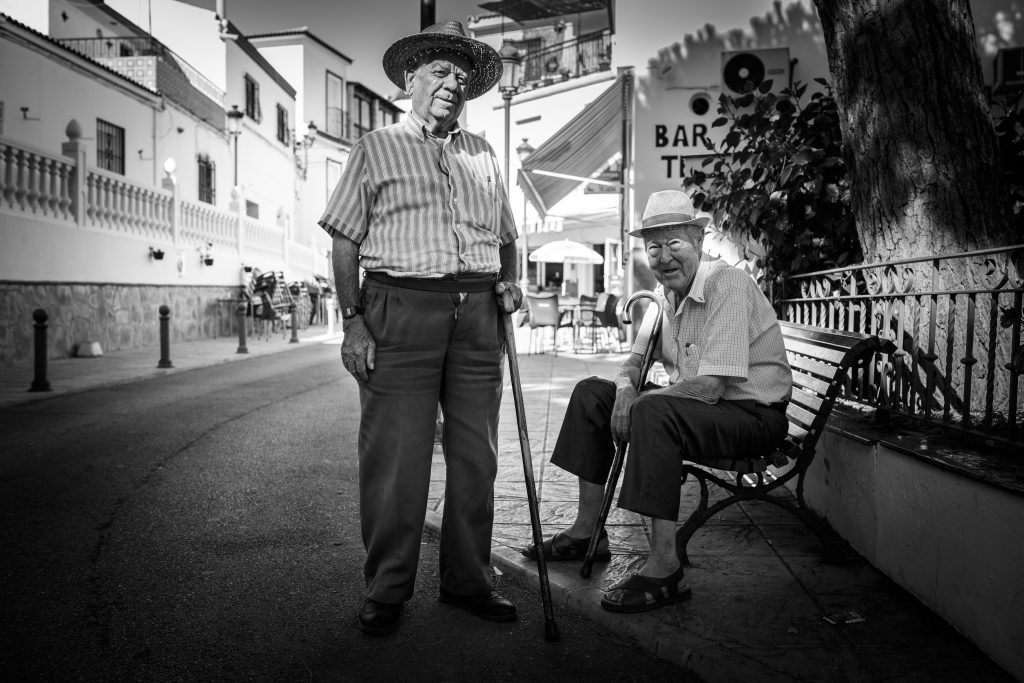 During this CE class we will go over different aspects of all of the items that have an effect on you and your home inspection clients, including:
Report Writing: the bare minimums and beyond
Louisiana Standards of Practice and Code of Ethics: including recent changes
LSBHI suggested contract: including recent changes
Home Inspection Insurance: requirements and recommendations
Louisiana Home Inspection Laws: The 4 R's (reporting, renewing, retaining and re-training)
I am looking for a volunteer (or two) to provide a sample home inspection report for us to review during the class session.  We will check the report for LA law compliance, and make suggestions on possible improvements to the report.
If anyone would like to have their inspection report reviewed during the class, please forward a recent report to me by email.  All personal information will be redacted from the report before class, and you can remain anonymous (if you like).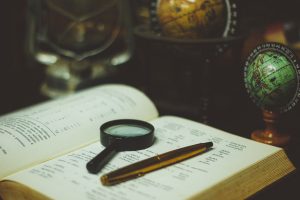 If you would like to check out your own report to verify that you are in compliance with the bare minimum LSBHI standards, check out this quick list of the minimum requirements that must be in your inspection report.
If you are interested in a more thorough report review process, please check out our Report Review Services package for professional home inspectors.
Location:       House Call Office  5612 Jensen St, Suite H   Harahan, LA 70123                             
Time:              Saturday December 16, 2017  7:00 AM – 1:00 PM

RSVP:            Joe Cook  504-888-7378 (message) 
                         504-388-3869 (text)    jcook@housecallusa.net