Doing home inspections is hot work. Whether you work in south Louisiana or northern Michigan, it gets hot! Sometimes I go into an attic and my thermometer reads over 150 degrees!
Heat = sweat
Sweat = dehydration
Maybe I'm a slow learner, but it took me a while to realize that I wasn't drinking enough water while I was working. After waking up at night with a charlie-horse too many times, I resolved to start hydrating more during the day.
And that's where this product comes in. A fireman friend told me about the Hydro Flask, and I've been sold ever since. I've had mine now for over eight years, and it's still as good as the day I bought it.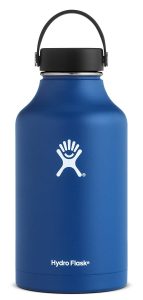 It's double-wall, vacuum insulated, and will keep my water cold for 24 hours. In fact, the first time I used it I put too much ice in it, and had to chip it out the next day so I could wash it! Because it's double-walled, it doesn't sweat. At all! So, I have no problems bringing it into an inspection and setting it down next to my tool bag. I just grab a sip each time I pass by, and it keeps me well hydrated. And because it holds 64 oz of water, I always have enough, even on those multiple-inspection days.
I also ordered the flip-top straw lid, which makes it really easy to grab a sip and keep on inspecting.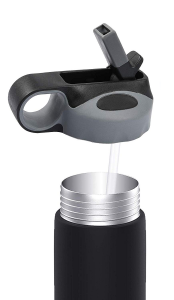 Grab one today, and keep away those leg cramps tonight.