1st Annual House Call Franchise Convention

Information and Support for the Professional Inspector
1st Annual House Call Franchise Convention
Held on 2017.03.11 at the Beau Rivage Resort in South Mississippi franchise owner John Paul Rhodes' territory, the inaugural House Call Home Inspection Franchisee Convention was a roaring success!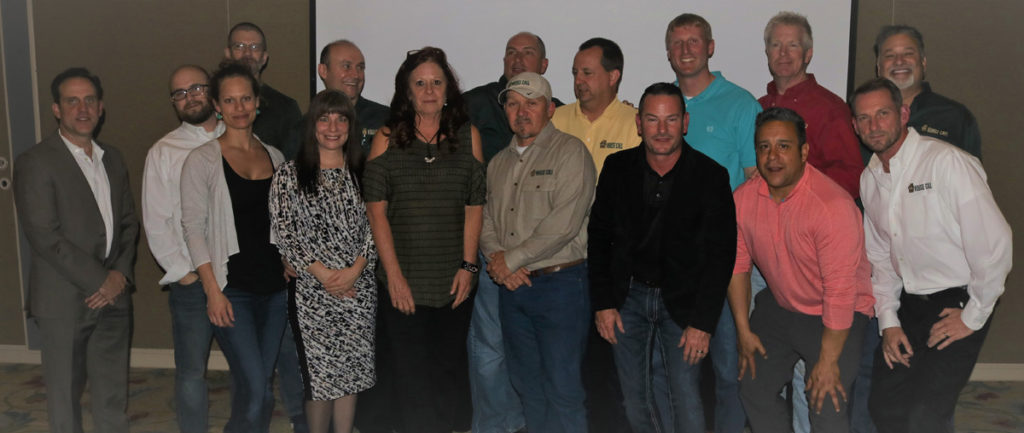 It had everything: instruction, education, motivation, emotion, drama and entertainment. All of the franchisees were able to gain some insight into each others businesses, learn some new techniques and experience the sense of comradery that comes from being part of the House Call family!
Tommy Sanchez and Darrin Blystad pulled out all of the stops to ensure that the first convention would be a memorable success. We all learned more about marketing ourselves and our territories, and were encouraged to take the next step to ensure the future success of our businesses.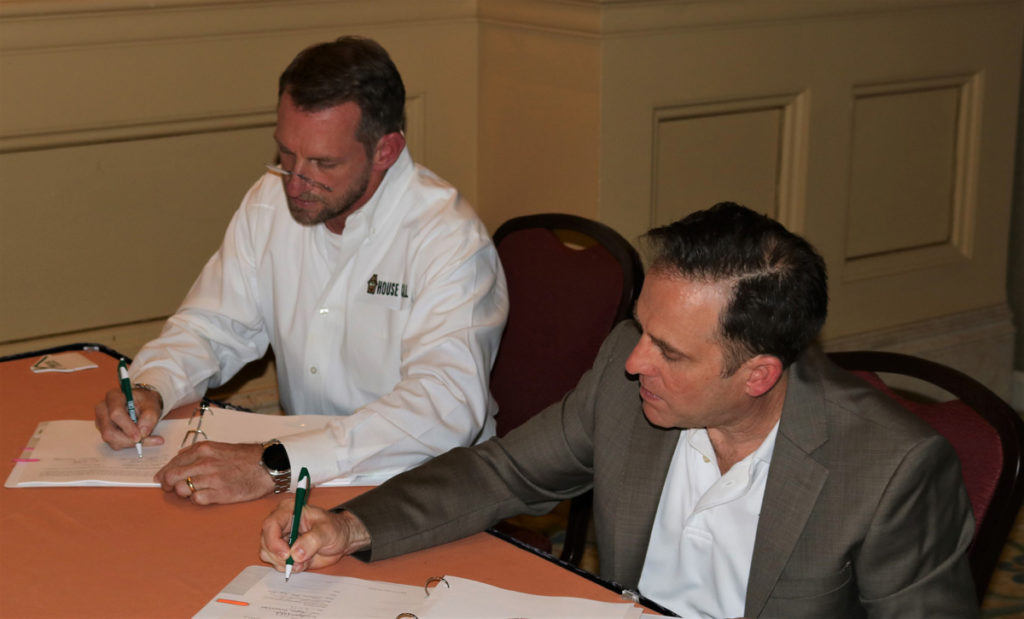 Several franchises re-signed their 10 year franchise agreements at the convention. Congratulations to Bill Harris (New Orleans), Ed Rowley (Metairie/Kenner) and Ted Horridge (Marrero/Harvey) on their achievements, and wishing them continued success through another 10 years!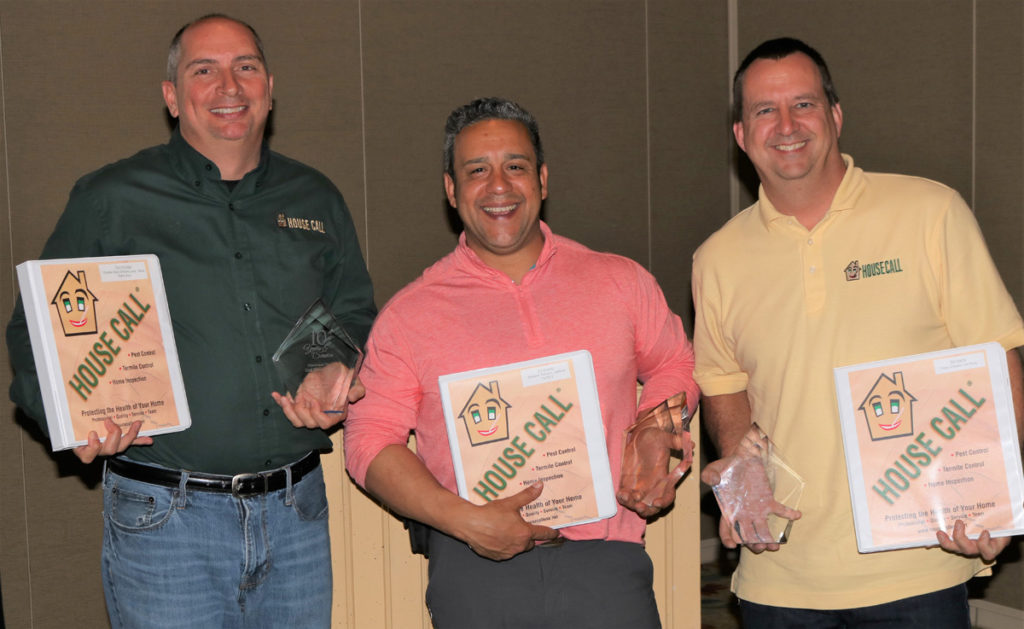 Congratulations to our newest franchise owners, Jaymie & Brandon Paternoster, who signed the franchise agreement paperwork for the two newest territories: Grand Rapids and Detroit Michigan. Building on the success of their Northern Indiana franchise, they are branching out into neighboring territories, and we wish them the best!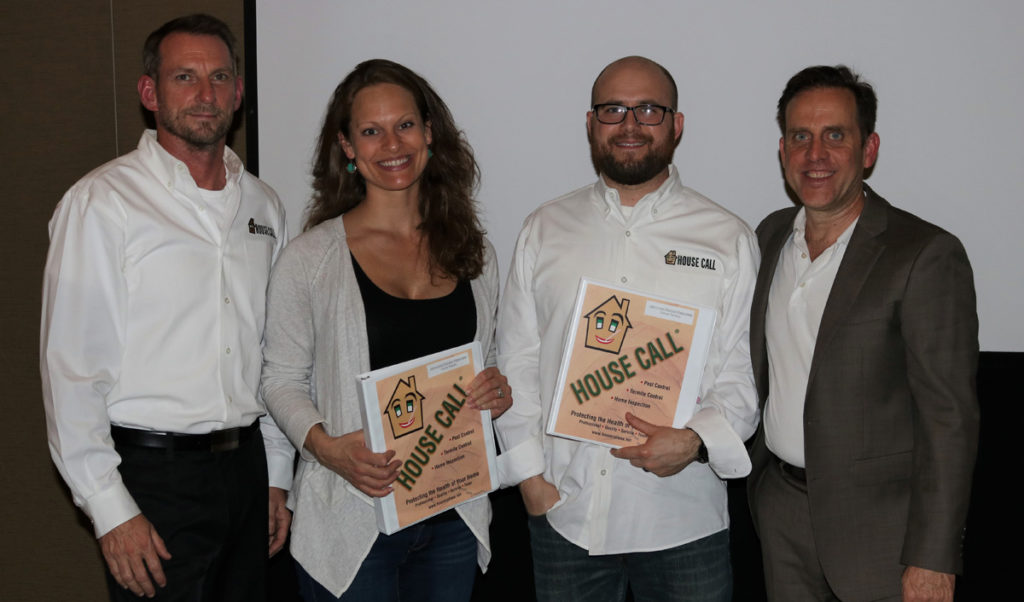 With a surprise announcement that caught me off-guard, I was chosen for the inaugural Franchise of the Year Award. As this was unexpected, I was (uncharacteristically) at a loss for words! I appreciate the honor, and my success is certainly a reflection of the hard work, dedication and commitment of each of our House Call franchise owners. You guys all make me look good, and I appreciate every one of you. And yes, even you Eddie Miller!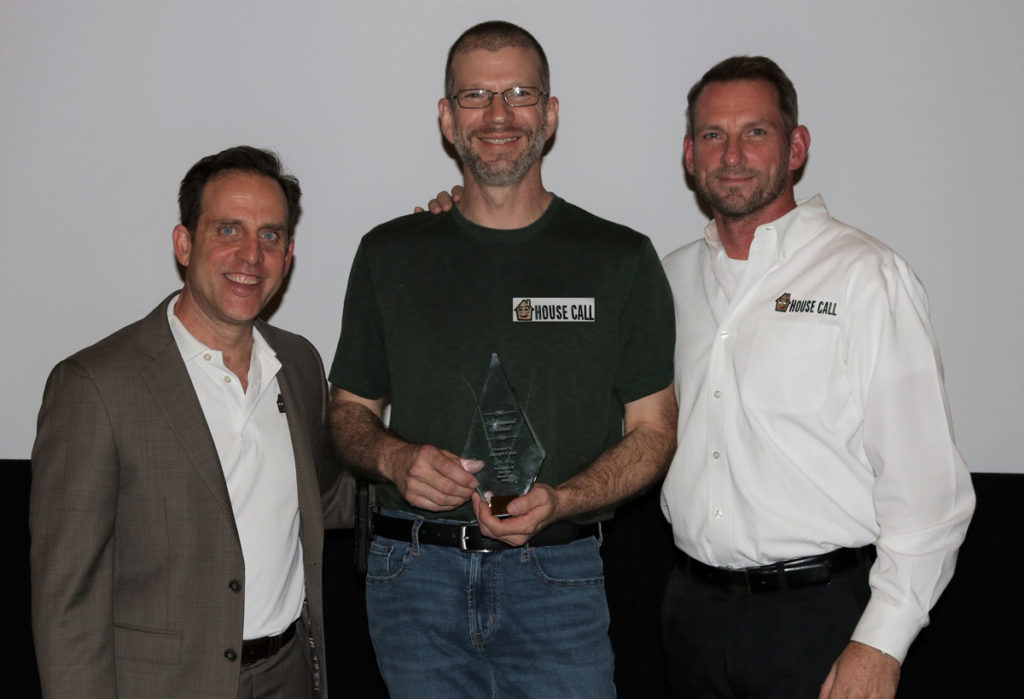 With the groundwork laid for future conventions, we can be sure that the next House Call Home Inspection Franchisee Convention will be even more impressive! Personally, I can't wait for us to sell the Las Vegas franchise, so we can hold our next convention at the Bellagio!
Lookout Vegas, here comes House Call!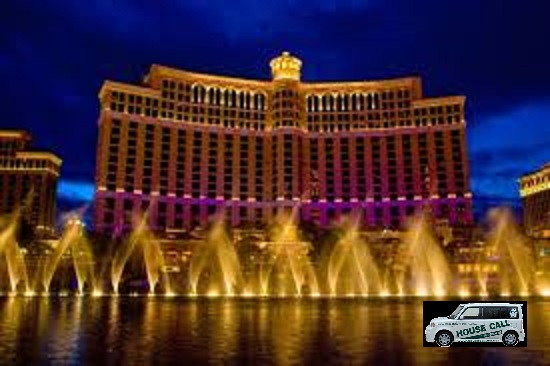 Wishing everyone a happy, healthy and profitable 2017!
Joseph Cook Jr. New Orleans North Shore House Call franchise owner
Please check out the rest of my new site, sign up for my email list and offer some feedback on the site! Thank, Joe