Thanks for your interest in this 16-hour online CE class covering the exterior systems. In this class we will cover the basics of all the different components that we're likely to encounter while inspecting the exterior of a home. From garages and decks to siding and water control, this course covers the lot.
Please note that this course was developed and produced by Kaplan Professional, and is also taught as part of the Systems and Standards home inspection pre-licensing 100-hour course. This course was not created by Joe Cook of the American Inspection Academy (AIA), but is being made available to you by the AIA for the purpose of continuing education. This course covers the basic components of performing ane exterior inspection that every professional home inspector should be familiar with.
This online course includes video instruction, technical illustrations, color photos, interactive exercises, progress quiz questions, and a comprehensive final exam to completely cover the topic of exterior inspections. This course counts for 16 hours of CE credit and costs $169.
Included in the course modules are:
Exterior cladding components and materials
General inspection strategy
Brick, stone, and concrete
Conventional stucco
Synthetic stucco
Wood siding
Plywood, hardboard, and OSB
Metal and vinyl siding
Cement-based siding
Clay and slate shingles
Asphalt shingles
Wood/soil contact and exposed foundations
Soffits and fascia
Windows and doors
Trim, flashing, and caulking
Porches, decks, and balconies
Railings
Columns, beams, and joists
Porch and deck floors
Garages and carports
Surface water control and landscaping
Lot grading
Gutters and downspouts
Flat roof drainage
Window wells
Walks, driveways, and grounds
Retaining walls
Exterior inspection procedures
Interactive exercises
Final Exam
Please note that once you have passed the final exam and completed this course you must contact Joe Cook at the American Inspection Academy to receive your state certificate of completion!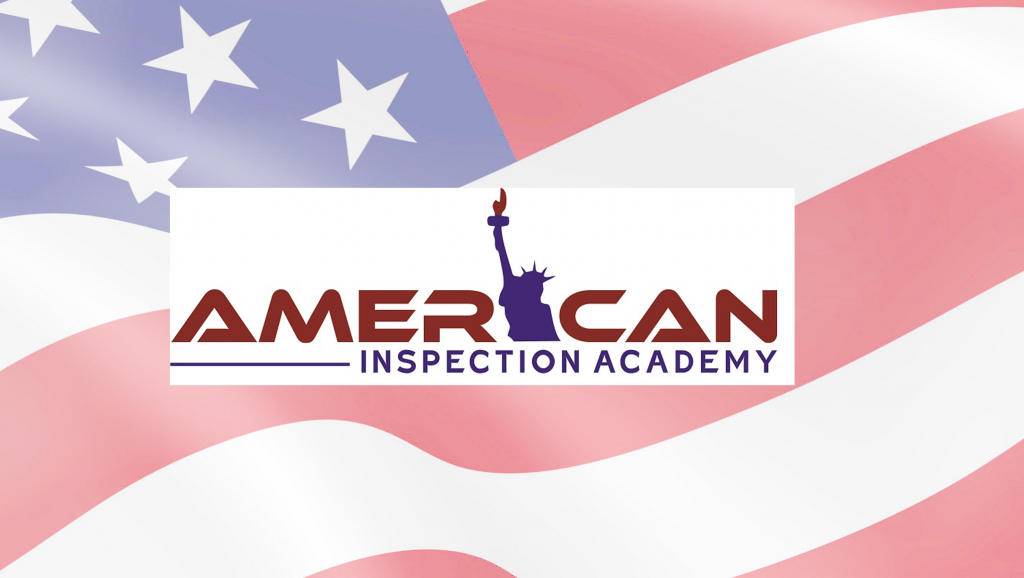 Professional Education for Professional Inspectors.
To read an article on the importance of education: CLICK HERE
Like our stuff? CLICK HERE to join our email list. No spam. We promise.