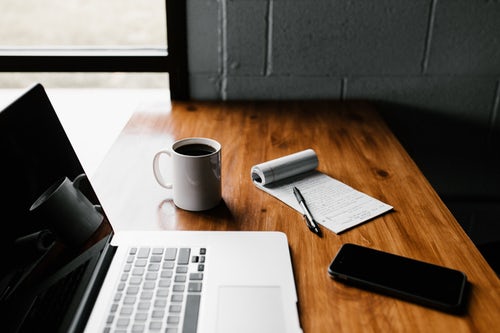 You've passed the training course.
You've done your research.
You're ready for that last step.
You're ready to take your home inspection exam.
Or are you?
If you're like most of us, its been a while since you've taken an exam. And even if you've been in a related industry for a long time, the thought of taking an exam can be stressful. Throw in the fact that you're paying a couple hundred dollars for the opportunity to take the test, and your stress level can really go up!
Well, don't worry.
We're here to help!
---
CompuCram's all-in-one test prep system has you covered. They combine vocabulary, practice testing and simulated exams all in one product.
Vocabulary

You can study the vocabulary in a number of different ways, to help you build a solid foundation of knowledge for the test (and for your home inspection career.)

Practice Tests

Take as many practice tests as you want in each inspection category. The software even explains why an answer is right or wrong!

Simulated Exams

The simulated exam is designed to get you ready to take the home inspection exam. The layout, questions and timed format were all developed to mimic the exam and prepare you for success.
---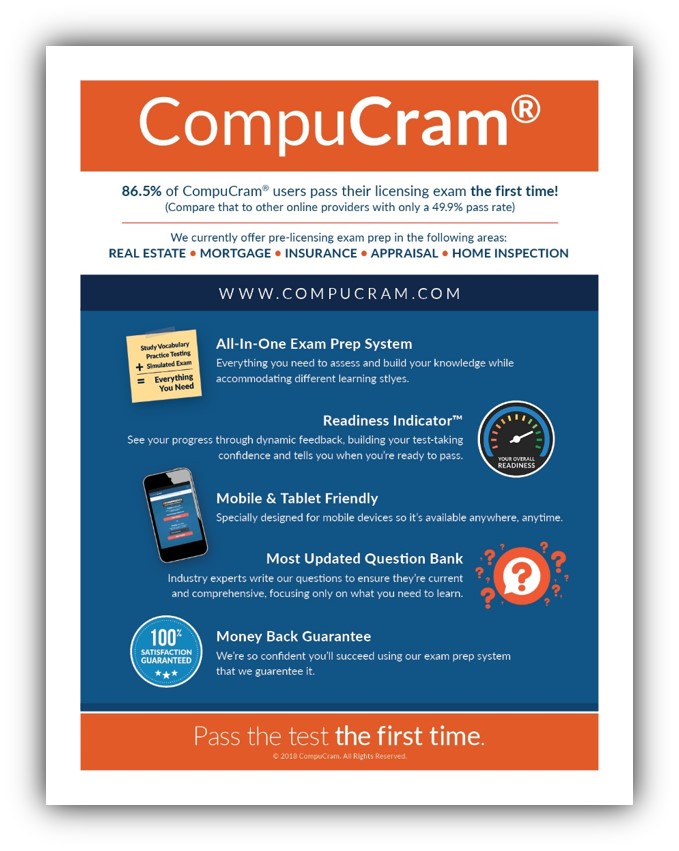 Click the link below to access the most thorough home inspection exam prep software available. For only $99, you get the test prep software that has helped numerous professional inspectors get licensed.
And, a money back guarantee!
What more can you ask for?
Don't delay; start getting ready for the exam now!