When we started our home inspection business, we needed a software solution that was easy to use and not so expensive that it broke the bank. We tried a lot of cheap software programs until we found what we were looking for: 3d Inspection Systems.
3d Inspection software is a good choice for someone that's just starting out with their home inspection business. It's a one-time purchase, which means that you pay once for the software and it's yours to use a long as you like. (Be aware that 3d does occasionally update their software, like any other good software company does, and there may possibly be a fee to update to a newer version.)
Your software purchase comes with the computer based software program and use of the 3d Inspection phone app. It includes up to 500 home inspections a year. If your business is so successful that you're able to surpass that number, additional blocks of inspections are available to purchase.
We started using 3d Inspection software for our company home inspections in 2002. Its system is intuitive and easy to modify. It comes ready to go, right out of the package, or you can modify it to personalize your inspection reports to express your business concentration. The School Edition ($599) has everything that a new home inspector needs to start a professional business. The Standard Edition ($1199) includes all of the features of the School Edition, but also adds in standard office management options. The Premier Version ($1399) has all of the features of the School and Standard Edition, and also offers a searchable database, ability to handle multiple-inspectors and integrates seamlessly with Quickbooks Pro software. You can start out at the School Edition level and later, as your business grows, upgrade to the Standard or Premier Version by simply paying the difference in the cost of the versions. There are free versions available for trial and every purchase comes with 3d Inspection's 60 day refund promise.
---
3D Software
Click for more info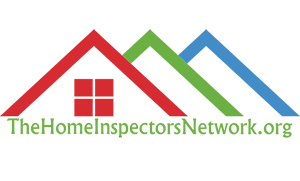 Please note: I believe in transparency in all of my businesses, so I am disclosing that I will earn a small affiliate commission if you make a purchase. The goal of my sites and blogs is to educate people on the possibilities that exist in the home inspection industry, but please understand that I am doing this as a for-profit business, just as you should be running your business too, unless you are involved in some type of charitable endeavor. This commission does not cost you any more money. Please understand that I only recommend products and companies that I have personal experience with, and know for certain they can provide you with the resources to help make your business more successful. This is more important than any small commission that I may receive if you decide to purchase one of these products. Please do not purchase these products unless you are convinced that they will provide value to you and your business. Understand that I have not been given any free or sample versions of this product in exchange for mentioning them on this site. This is software that I have purchased for my business use, and the only consideration is in the form of an affiliate commission. Please get in touch with me if you have any questions about this disclaimer. Thanks and good luck! Joseph Cook Jr joe@becomeahomeinspector.com