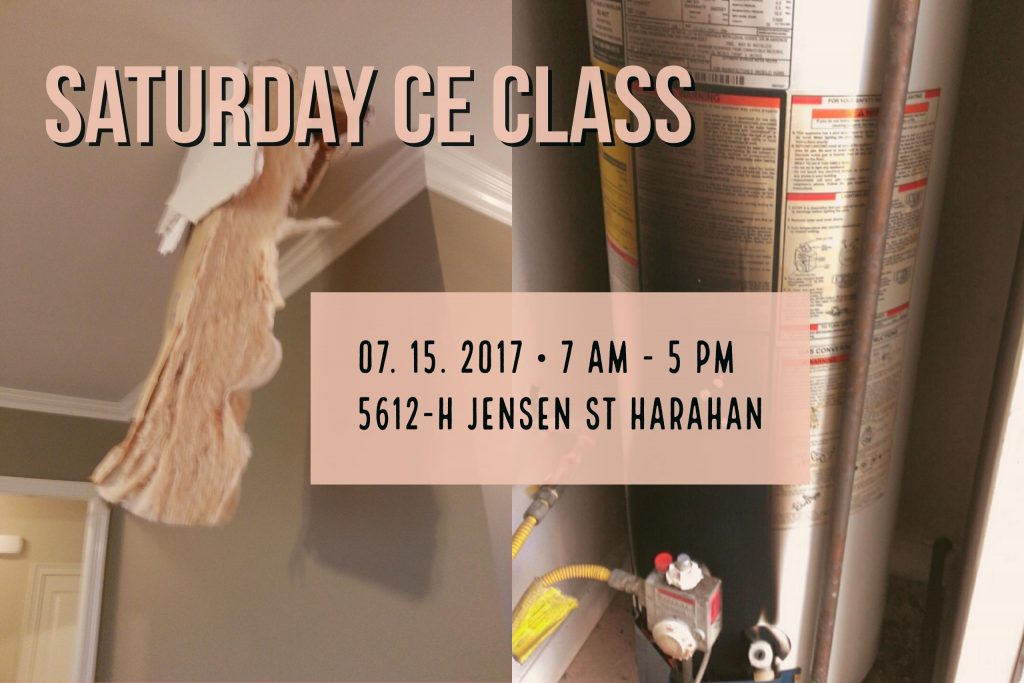 The Desk-Top Training School is offering another Continuing Education class in the New Orleans Metro area from an LSBHI pre-approved provider. 
This class will be going on all day- 10 hours straight!  This marathon class will enable you to come in when you want, get the hours you need, and leave when you are finished!  If you need 2 hours, stay for 2 hours.  If you need 10 hours, stay all day long.
The next class session will take place on Saturday July 15, 2017, from 7 AM to 5 PM.  The cost for the session will be $10.00 per hour, payable at the end of your hours.  You only pay for the hours you take.  
This class session will be entitled: Common Inspection Problems, Version 11.0.  We will be focusing this session on electrical panel inspection, as well as protecting yourself from lawsuits.
Please RSVP, as we expect this class to be full, and we are limited to 25 students.
Location: House Call Corporate Office – 5612 Jensen St, Suite H – Harahan, LA 70123
RSVP:      Joe Cook – 504-888-7378 (message) – 504-388-3869 (text) – jcook@housecallusa.net
Time:      Saturday July 15, 2017 – 7:00 AM – 5:00 PM